Memorabilia and Heritage
In compiling historical sports books, we have always placed great emphasis on presenting historic memorabilia and artefacts as a way of telling the story in a tangible and accessible way.
By photographing memorabilia in studio conditions we are able to place these precious items on the page so that the history leaps out of the book. Original documents, notebooks, letters, medals, caps and playing jerseys that are often locked away in archives or private collection can be pored over and enjoyed, greatly contributing to the reading experience.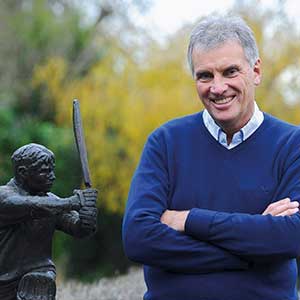 "Having spent a quarter of a century collecting some of sport's finest and most famous memorabilia, it was important to me that the Priory Collection was displayed to its best in print and the book itself became something of a collectors' item. I am delighted to say that Vision Sports Publishing surpassed even my expectations, as well as bringing a much wider audience to the Priory Collection. I haven't come across anyone who hasn't been blown away by the book."
Nigel Wray, Saracens Chairman
Back to home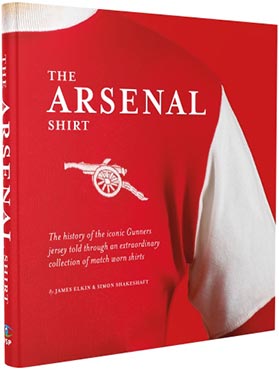 The Arsenal Shirt
A unique perspective on the history of Arsenal Football Club is provided by an unprecedented collection of match worn shirts, worn by some of the legends of the north London club, going back to the 1930s.
Each shirt was beautifully photographed in studio conditions to reveal every detail.
Nominated: Best Illustrated Book
British Sports Book Awards 2015
Buy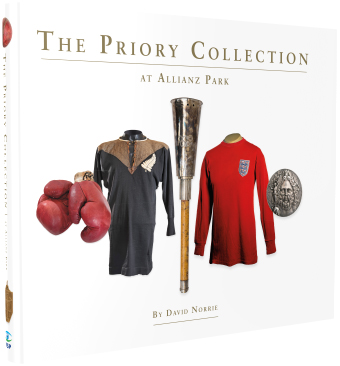 The Priory Collection
This breathtaking book showcases Saracens owner Nigel Wray's incredible collection of historic sporting memorabilia – from the last bat used by WG Grace to the stopwatch which timed Roger Bannister's four-minute-mile, from David Gallaher's 1905 All Blacks jersey to Geoff Hurst's 1966 World Cup final shirt.
With his collection scattered around the country, Wray wanted to bring all these incredible items together in one place for the first time. The result takes the reader on a unique and tangible journey through the history of sport.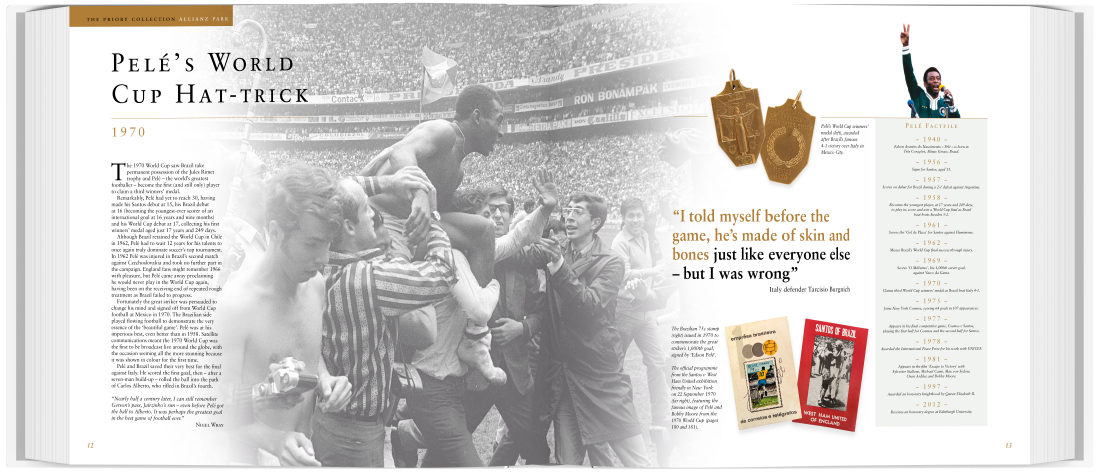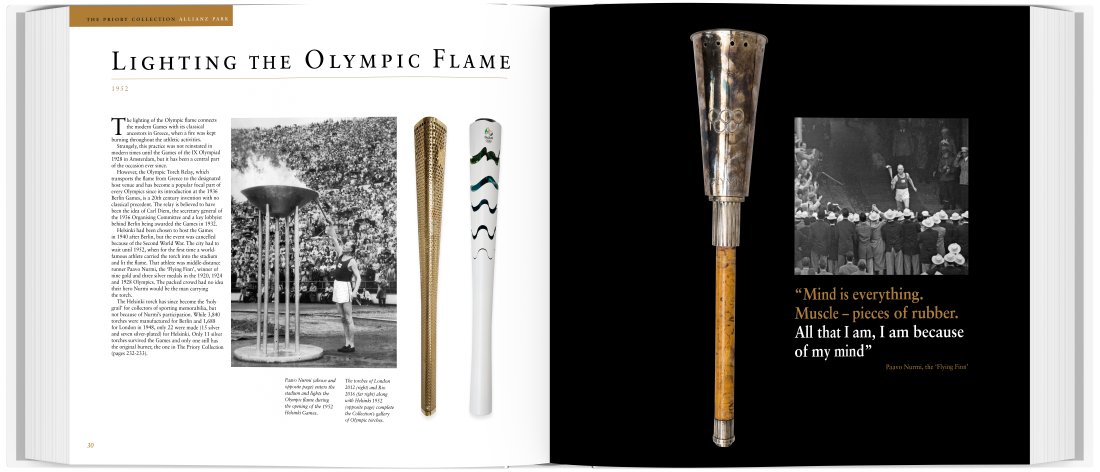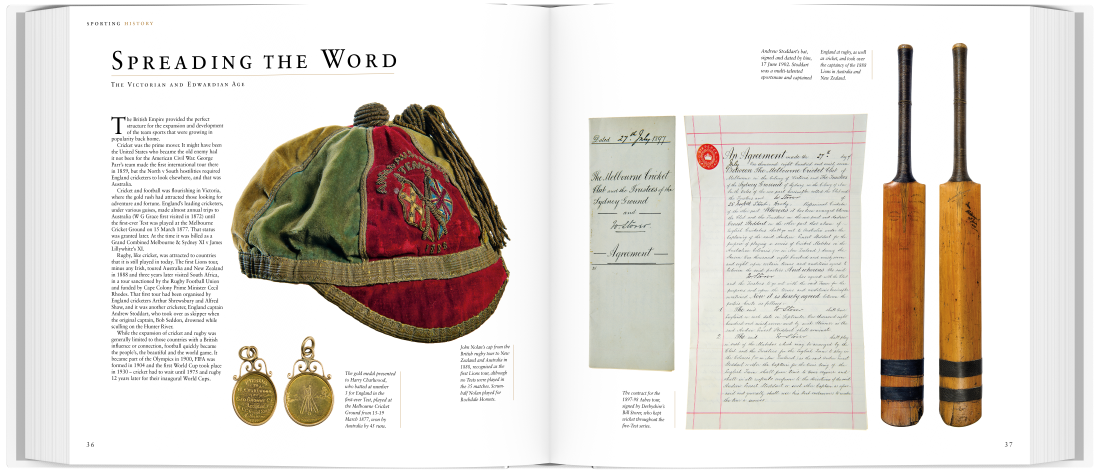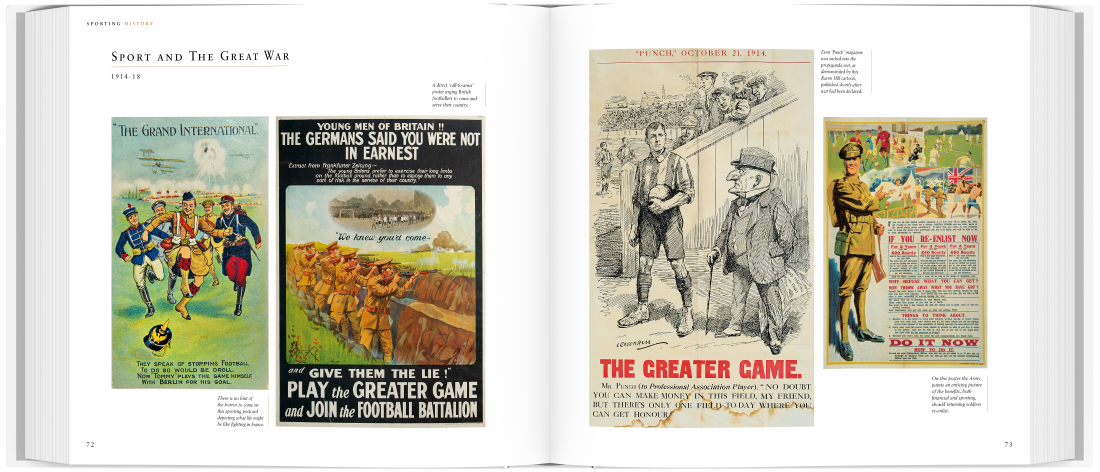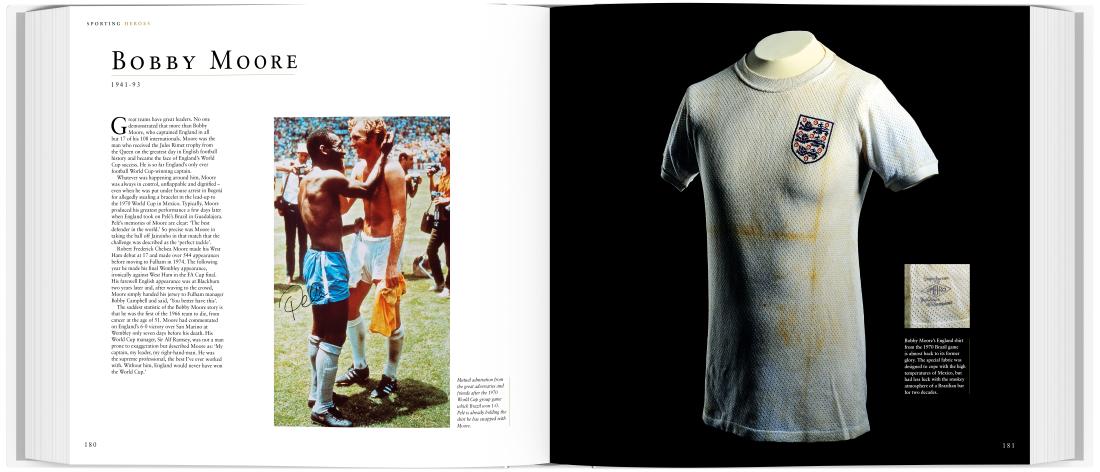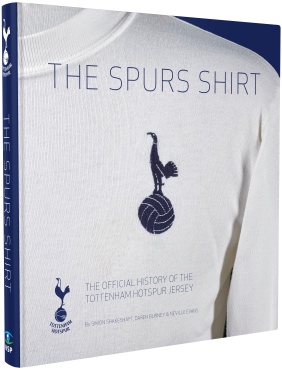 The Spurs Shirt
This officially endorsed Tottenham Hotspur publication takes the football shirt heritage concept to a new level of detail and finish.
The book tells the complete story of the shirt from Victorian times to the present day and presents the most complete collection of Spurs match worn jerseys ever seen.
Buy