Yearbooks and Annuals
Annuals and yearbooks allow sports teams and bodies to create a smart physical record of an event or season that works on a completely different level to a website or app.
We have produced a stylish illustrated record of each year's Championships at Wimbledon for the All England Club since 2012, merging all the elements of a fantastically illustrated coffee table book with a traditional annual telling the story of each year's unique event.
Back to home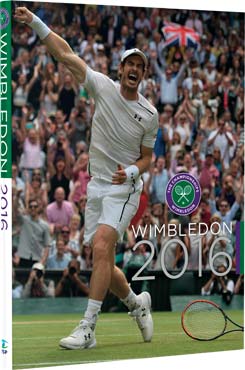 Wimbledon 2016
In 2012 we were invited to produce the prestigious Wimbledon Annual for the All England Club, having pitched for the job on the basis of a complete redesign and overhaul of the long-running publication.
The cover of the 2016 edition captured the moment of victory as Andy Murray recorded his second Championship triumph.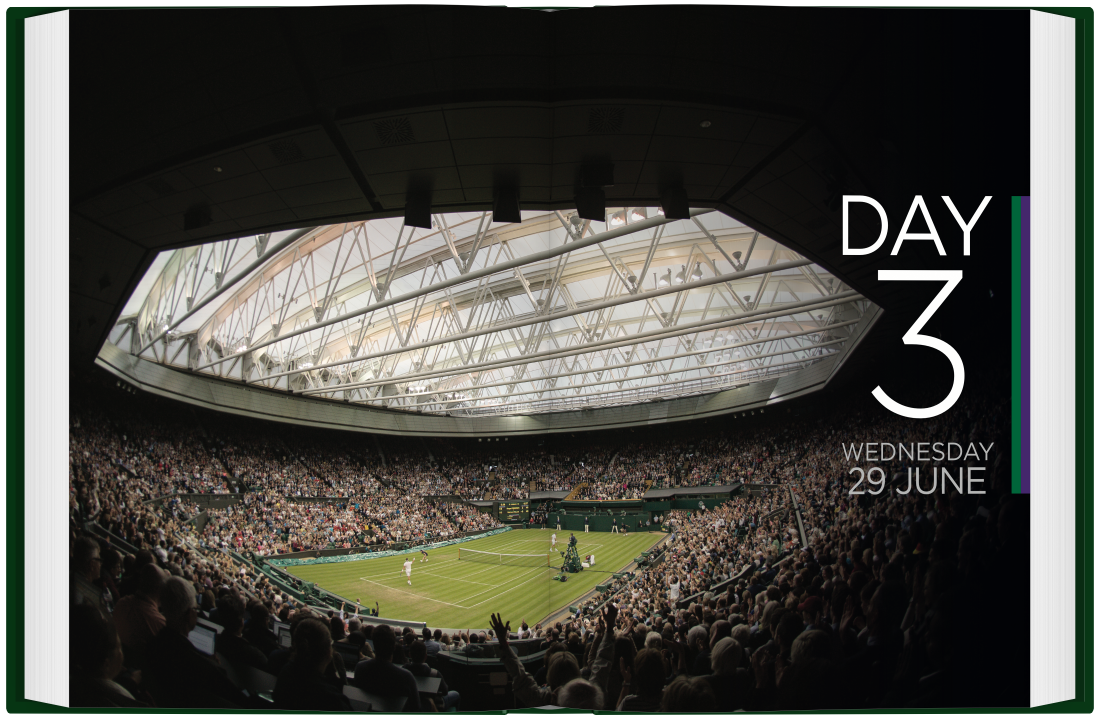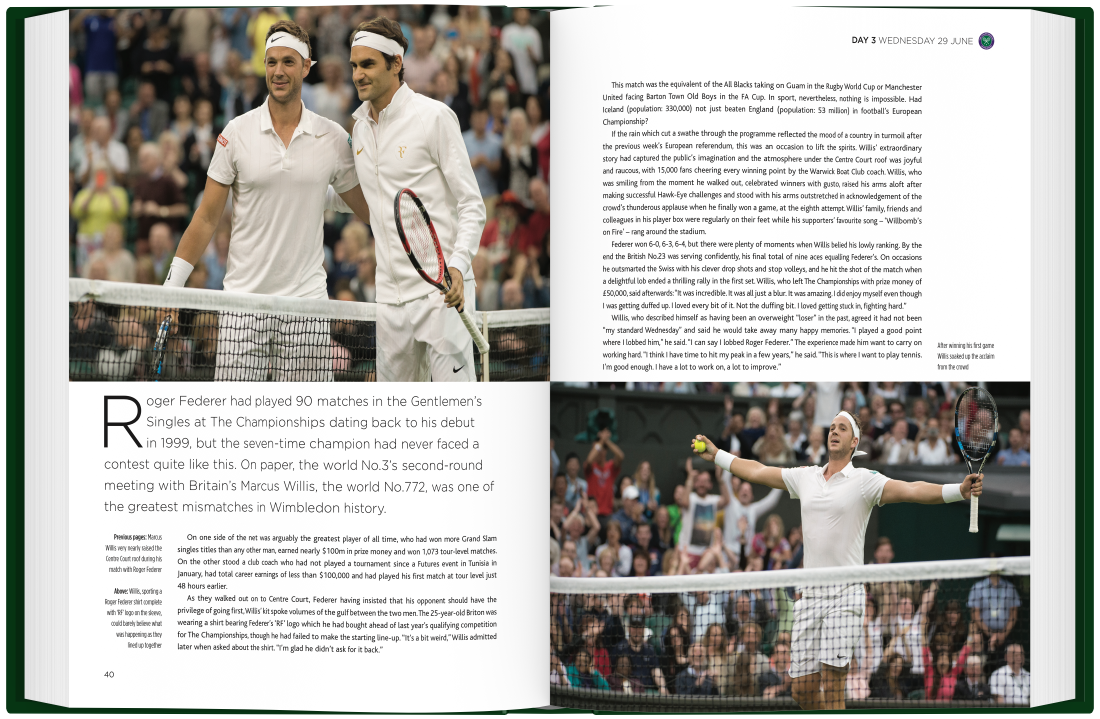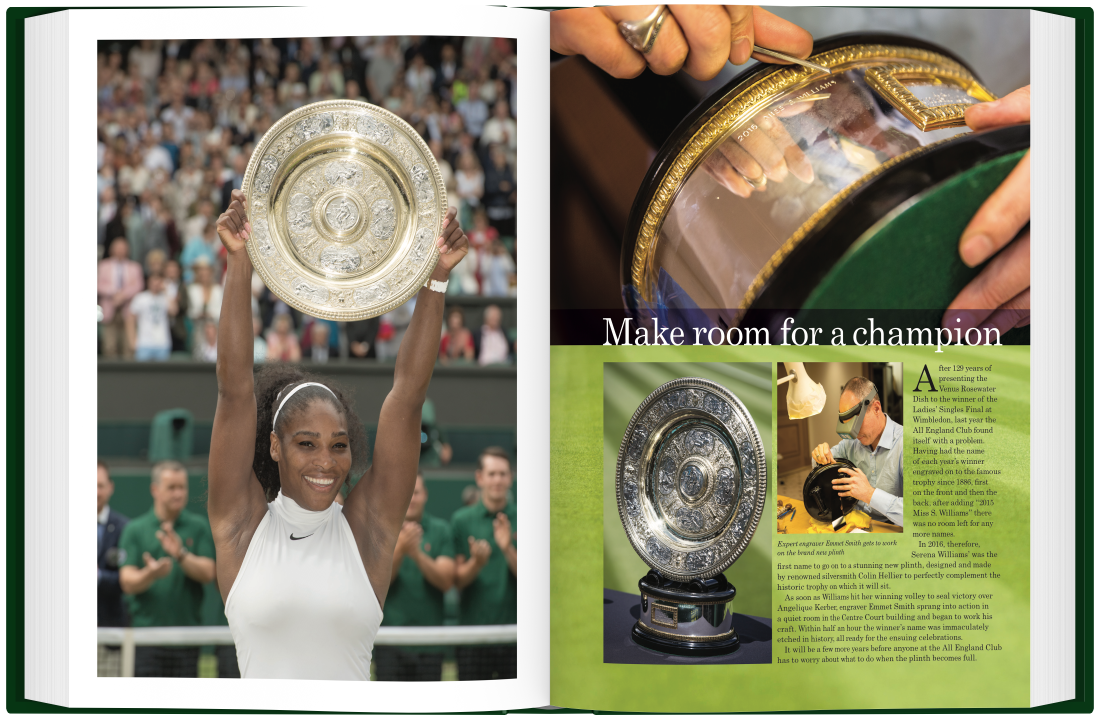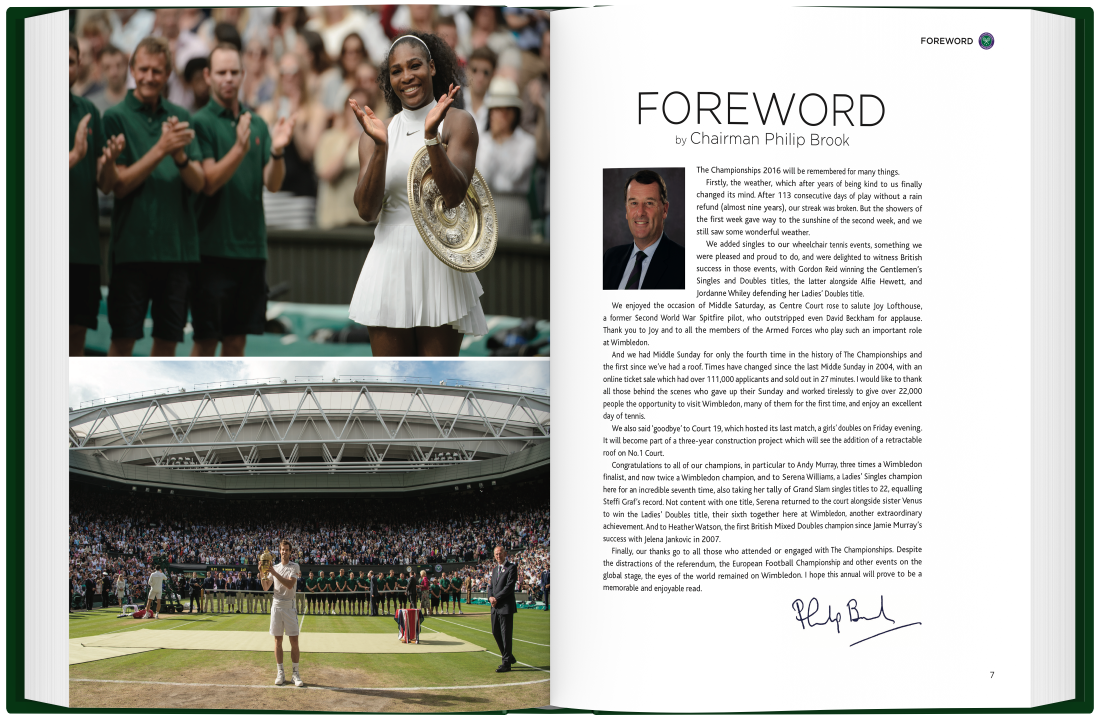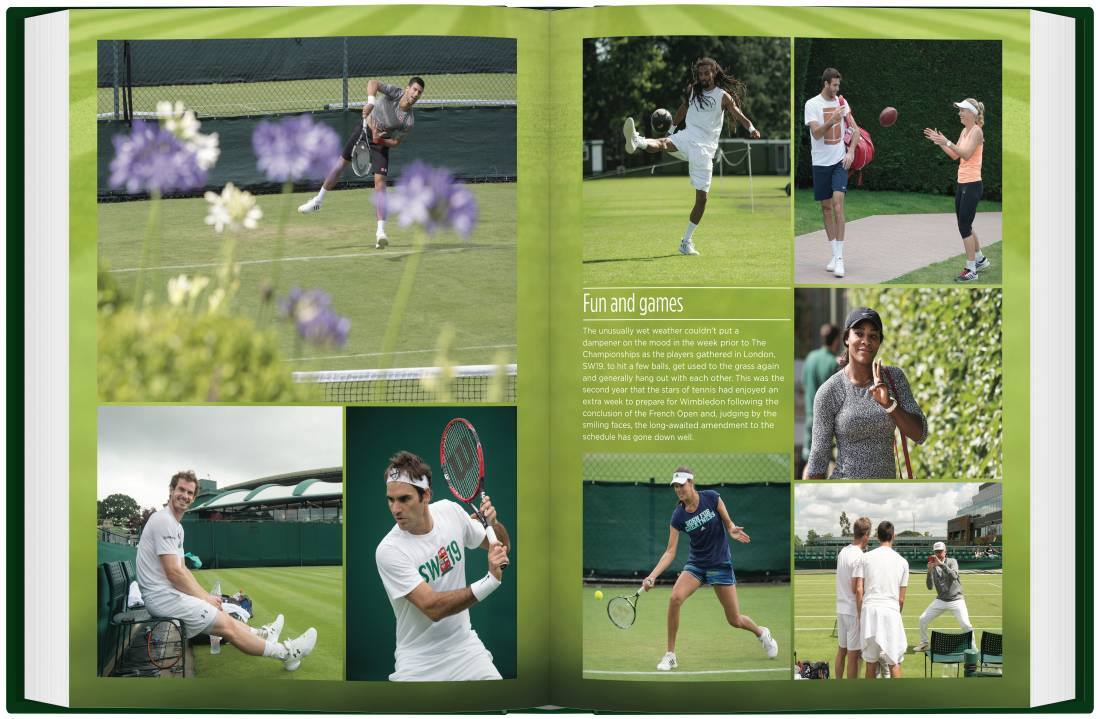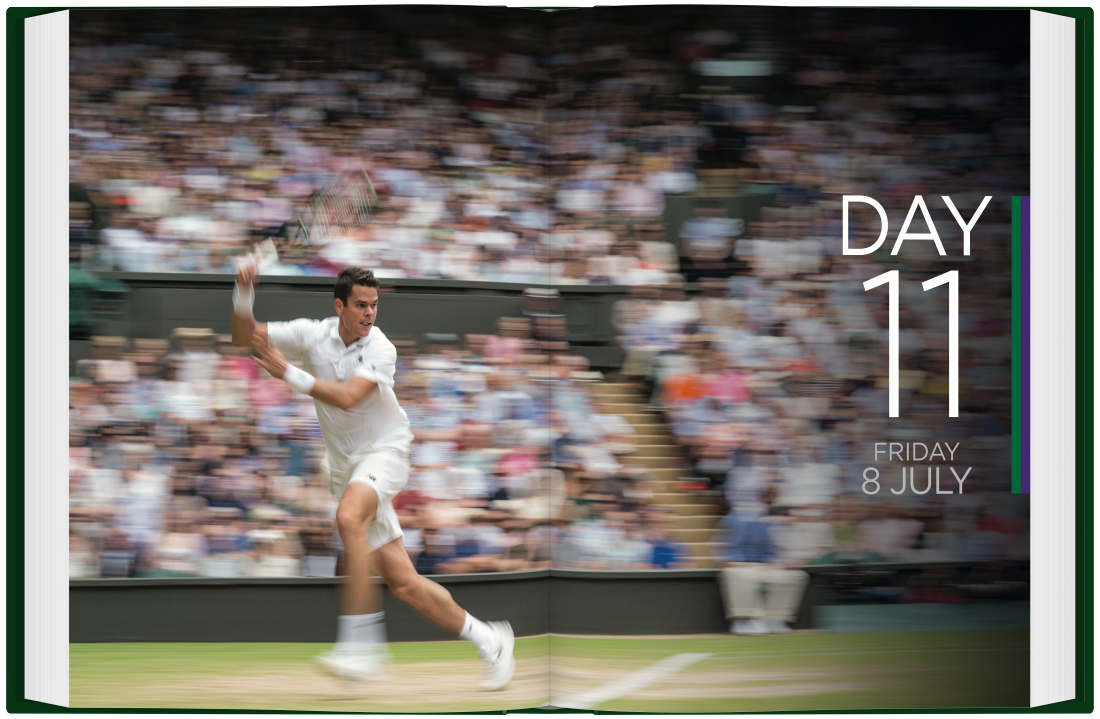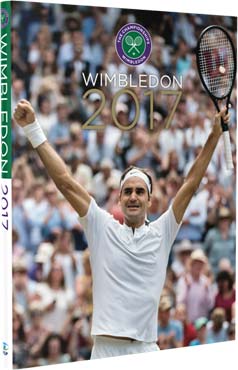 Wimbledon 2017
The Wimbledon Annual is written by Independent tennis writer Paul Newman and showcases the incredible photography produced by Bob Martin and his official AELTC photography team at The Championships.
2017 saw the astonishing Roger Federer grace the annual's cover for a record eighth time.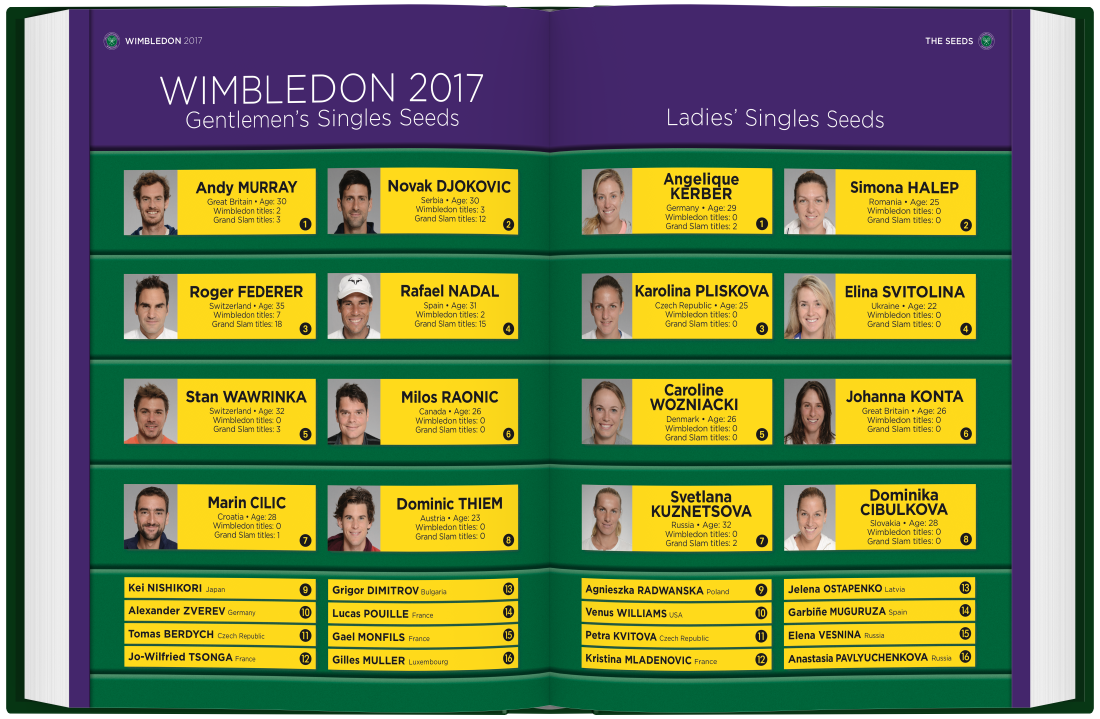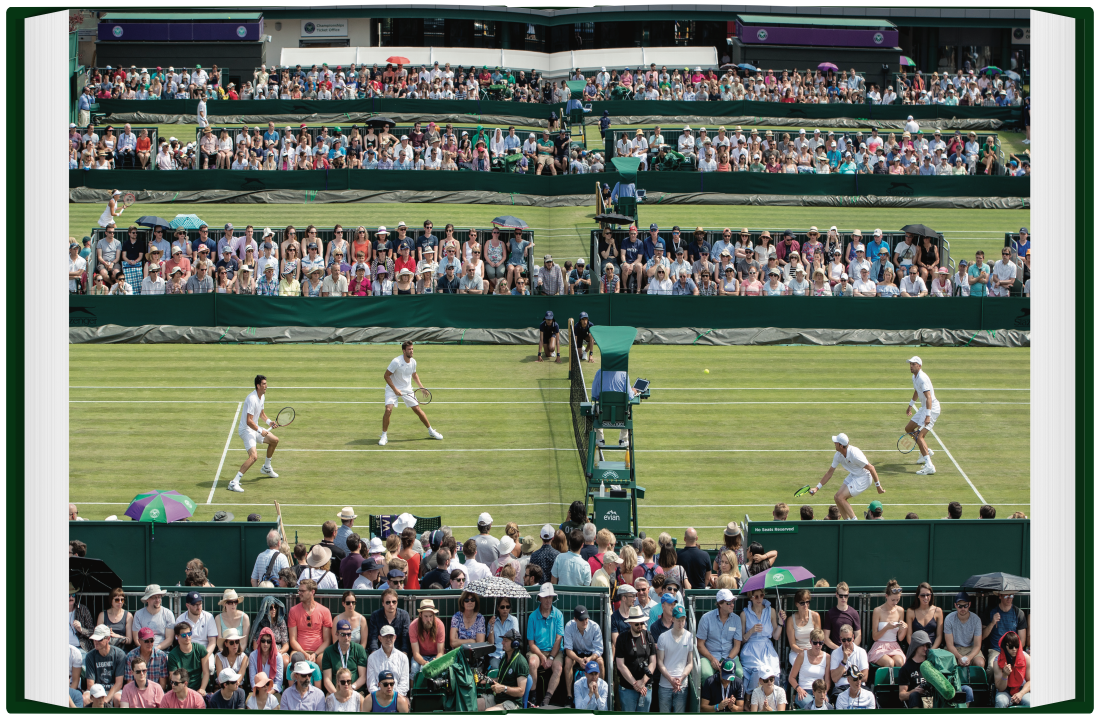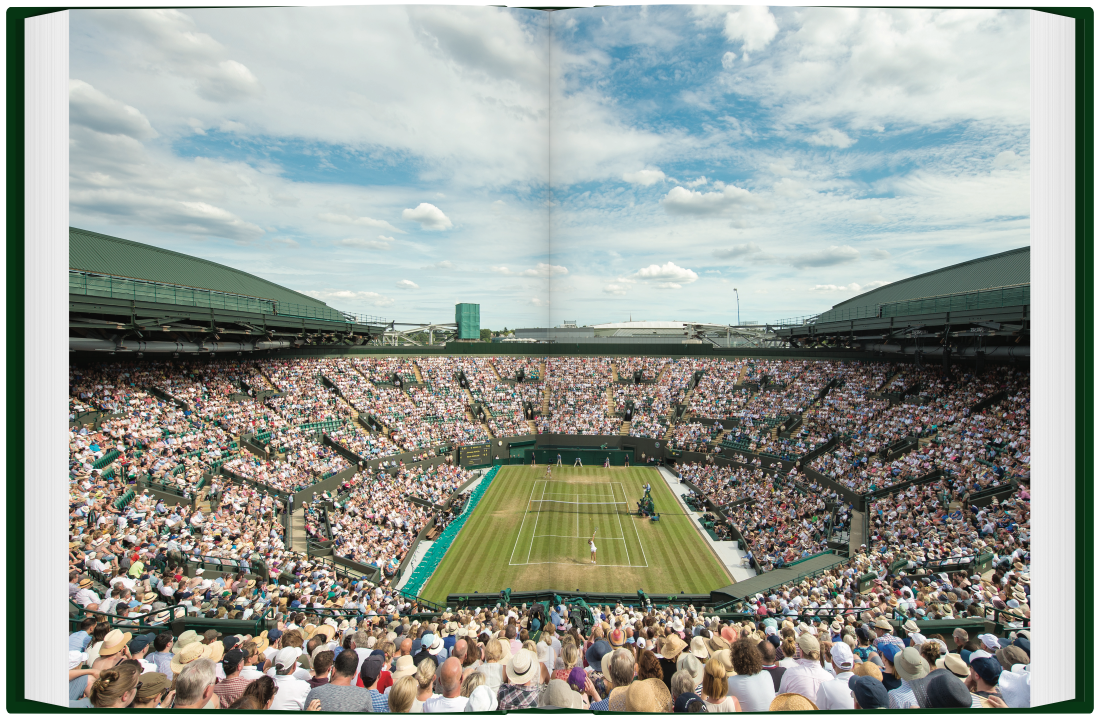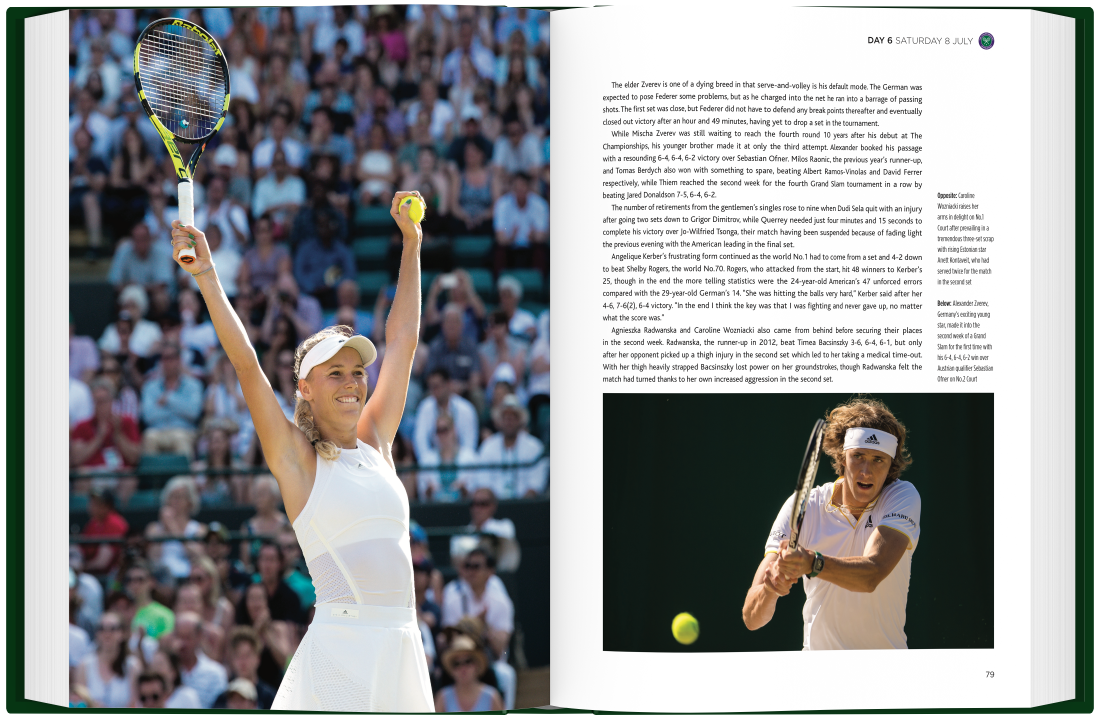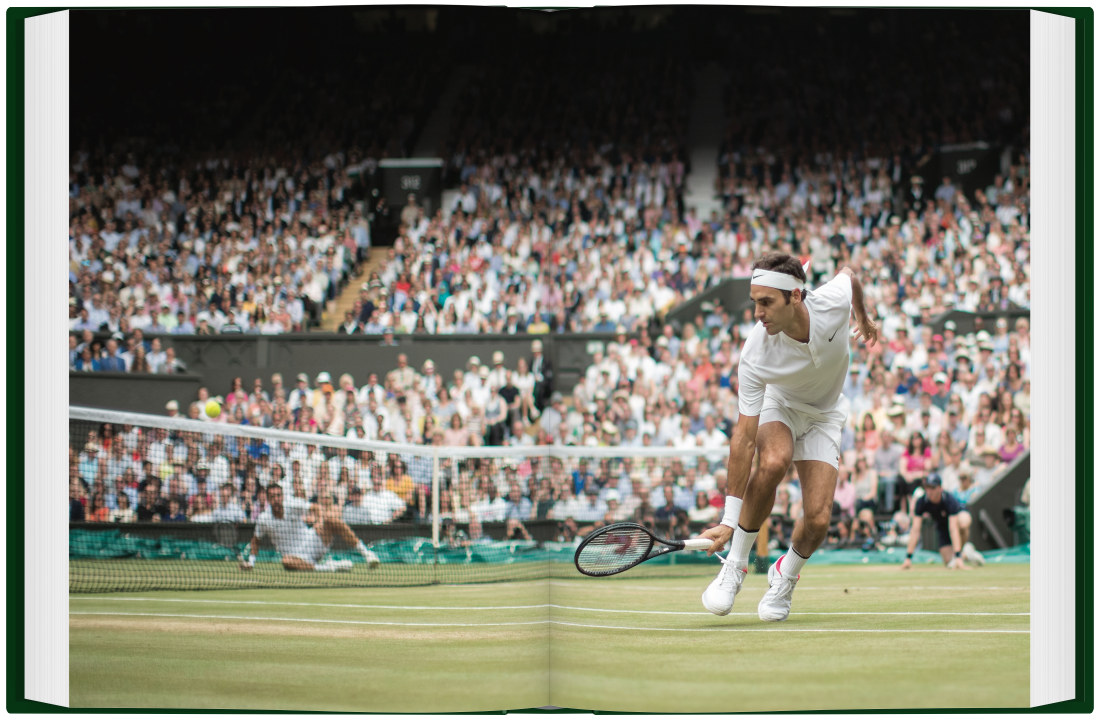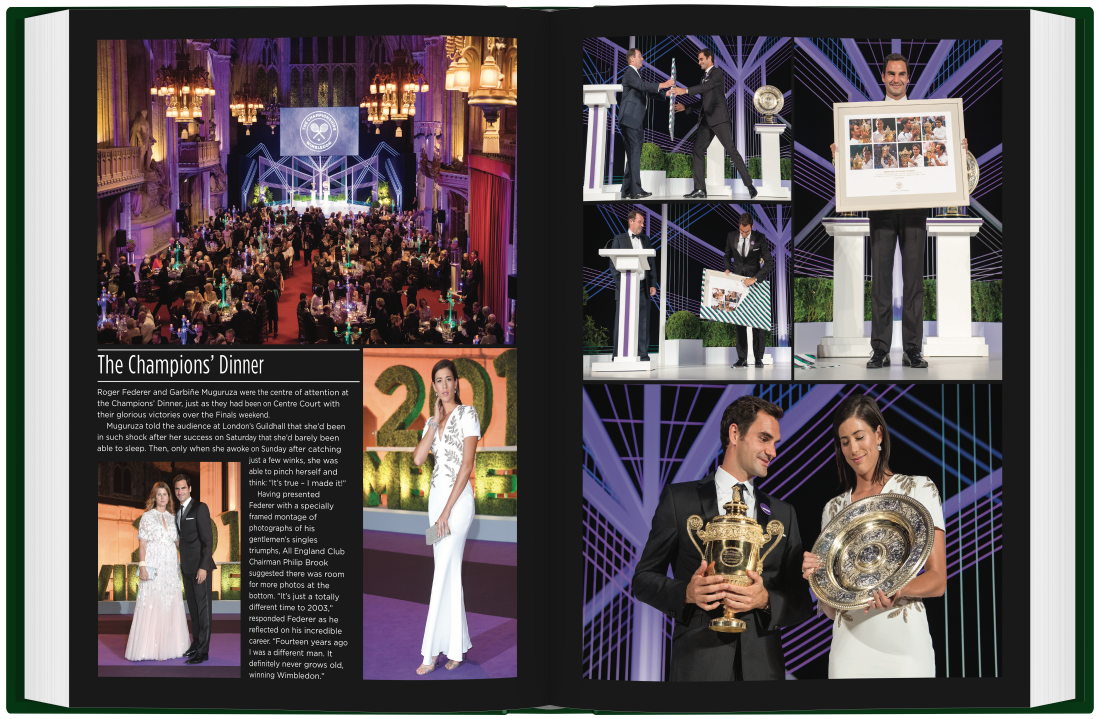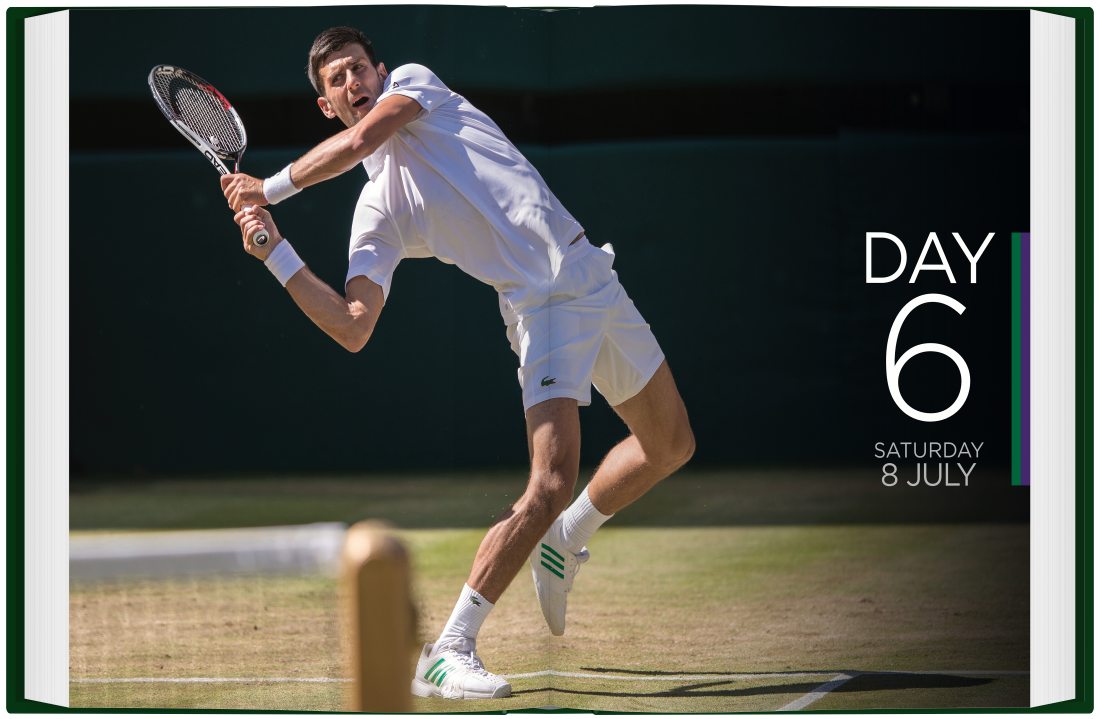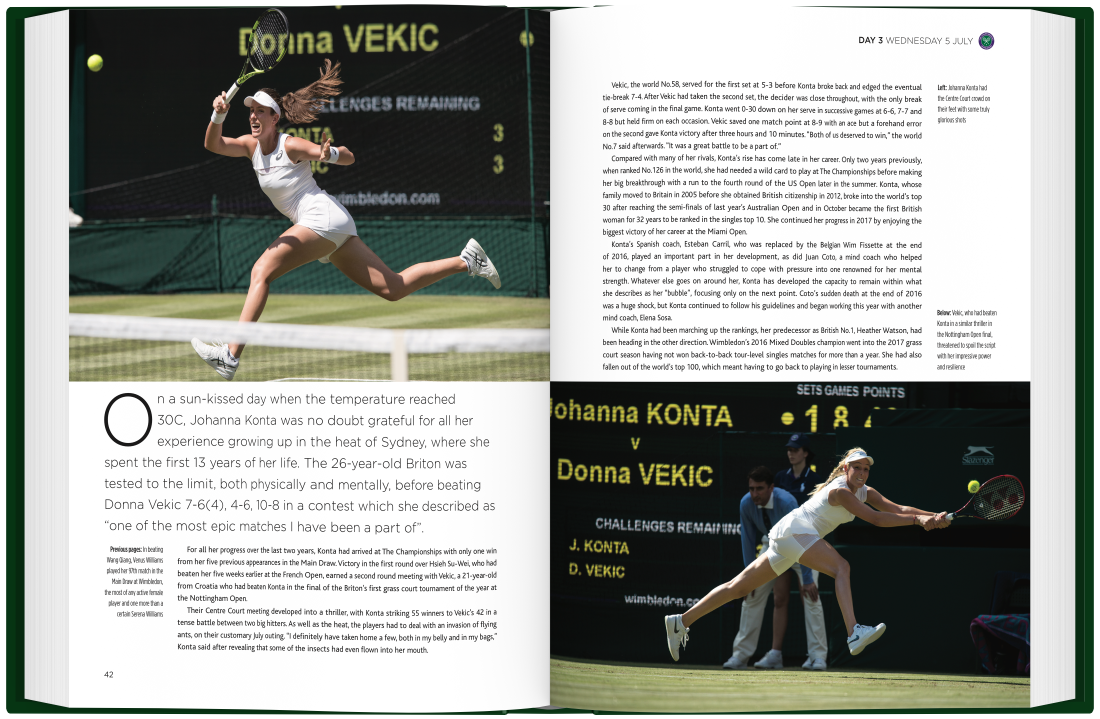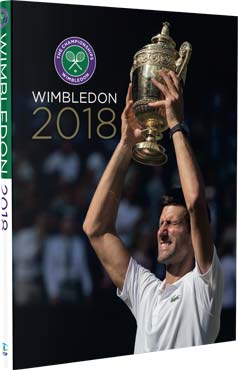 Wimbledon 2018
Each year the challenge for us is to improve on the previous year's Wimbledon Annual, the 'Pursuit of Greatness' being the prerequisite requirement of all partners of the All England Club.
For the 2018 Championships we increased the size of the book to 256 pages, and included a panoramic fold-out of the view of Centre Court from behind the Royal Box.